While we are still recommending curb side pick up, our Country store is now open.
Please place your curbside order online, call in at (905)-939-8042 or email us at info@brookersmeat.com
We sincerely thank you for understanding that keeping our staff and customers safe is our number one priority during this difficult time!
There are no current changes to our home delivery service currently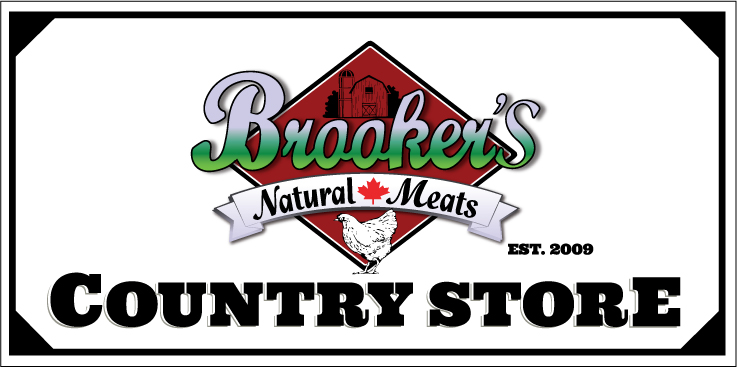 Brooker's Natural Meats Winter Hours**
Monday - 9am-6pm (Closed December 27th 2022 & January 2nd 2023)
Tuesday - 9am-6pm (Closed December 28th 2022)
Wednesday - 9am-6pm
Thursday - 9am-6pm
Friday - 9am-6pm
Saturday - 10-5pm (Closed at 3pm December 31st 2022)
Sunday - CLOSED






We thank you for your cooperation and understanding

Stay Safe!




**Please note; while our staff does their best to get into work on time for our Country Store, snowy & icy driving conditions can prevent them from arriving on time safely. We care about our staff and we care about you! If the driving conditions have prevented school buses from being able to run on any given day, please call ahead to make sure our staff has made it into work safely!
We thank you for understanding!
~Brooker's Management~



How you can pay:

Please note our Country Store no longer accepts cash payments!
EMT - place your order ahead of time, we can send you your invoice and you can send an EMT before you pick up
Debit
Mastercard
Visa
Amex
Address:
1166 17th Sideroad
New Tecumseh, ON L0G 1T0
(905) 939-8042
GPS Coordinates:
44°00'25.0"N 79°42'27.0"W

Brooker's Natural Meats Office Hours & Contact Information:


Office Phone: (905) 939-8042
Email Us - info@brookersmeat.com