Due to the current COVID-19 pandemic, we are still encouraging all our pick up customers to place their orders online, have the order picked by one of our qualified staff members and be contacted when the order is ready for pick up! If you would prefer to hand select some of the items for your order, please indicate in the comments section of your online order and one of our staff will be happy to assist you. We will not be allowing more then ONE customer per family in our Country Store for a maximum of TWO shoppers at a time and face masks are REQUIRED. Directional arrows and hand sanitizer will be available also.
We thank you for understanding and doing your part to reduce the risk!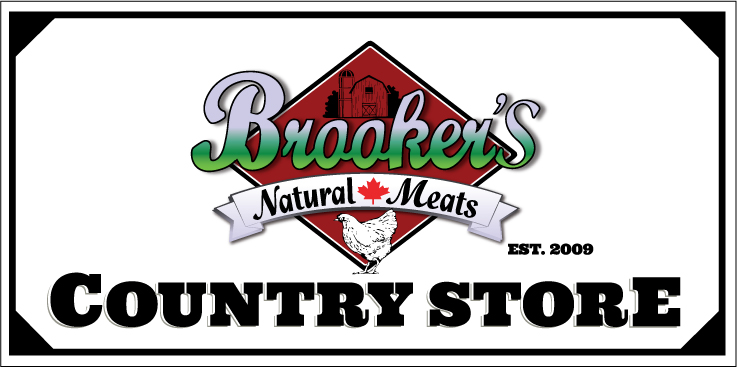 - We are currently still offering home delivery and curbside pick up options


Brooker's Natural Meats Hours**
Monday - 10-5pm (CLOSED Thanksgiving October 11th 2021)
Tuesday - 10-5pm
Wednesday - 10-7pm
Thursday - 10-5pm
Friday - 10-5pm
Saturday - 10-5pm
Sunday - CLOSED



We thank you for your cooperation and understanding

Stay Safe!




**Please note; while our staff does their best to get into work on time for our Country Store, snowy & icy driving conditions can prevent them from arriving on time safely. We care about our staff and we care about you! If the driving conditions have prevented school buses from being able to run on any given day, please call ahead to make sure our staff has made it into work safely!
We thank you for understanding!
~Brooker's Management~



How you can pay:

Please note our Country Store no longer accepts cash payments!
EMT - place your order ahead of time, we can send you your invoice and you can send an EMT before you pick up
Debit
Mastercard
Visa
Amex
Address:
1166 17th Sideroad
New Tecumseh, ON L0G 1T0
(905) 939-8042
GPS Coordinates:
44°00'25.0"N 79°42'27.0"W

Brooker's Natural Meats Office Hours & Contact Information:


Office Phone: (905) 939-8042
Email Us - info@brookersmeat.com

After Hours Phone: (416) 676-0104 (emergencies only)